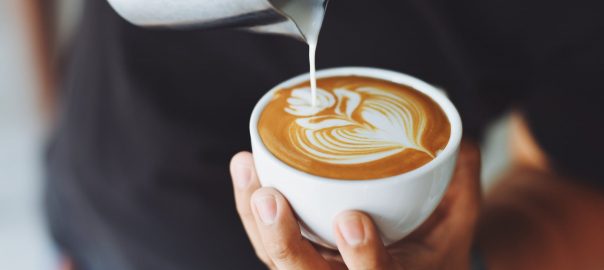 Nominations for 2023-24 Board
Karen Ellis is serving as our nominations chair for the upcoming APT elections. When she contacts you about serving on the APT Board, please accept the call to serve our organization and diversify the board membership. Please email Karen to volunteer.
Upcoming Events
We have planned two events for July:
Join your Panhellenic friends for a brunch at Jeri's new location in the Market District. RSVP is required, as we need to make an accurate reservation for our group. Last day to RSVP is July 20 @ 5 PM.
July 22nd, 2023, 9:30 – 11:00 AM
Jeri's Café on Market Street
1370 Market St.
Suite 1
Tallahassee, FL 32312
---
All paid members should plan to attend this online meeting – we'll discuss the upcoming program year and vote on the slate of officers.
July 25th, 2023, 8:00 – 9:00 PM
Zoom Online Meeting
FSU Recruitment Information
My name is Jackie M. and I serve as the 2023 Vice President of Membership for Florida State University. We wanted to personally reach out to you regarding our 2023 Fall Formal Recruitment. We are thrilled to announce that registration for our Fall Formal Recruitment is currently open. Your continued support is greatly appreciated in helping us spread the word about Panhellenic recruitment and the Panhellenic experience.
Registration will stay open until July 31st. We would appreciate your help in encouraging the women in your prospective communities to register. Our Panhellenic community is holding our second annual "Start With You" campaign that invites every woman interested in Panhellenic to realize the importance of understanding yourself and the self-growth you can gain throughout recruitment and beyond.
During the duration of the summer we are hosting a variety of events for members who are interested in Panhellenic. The important dates for these events are:
Priority Recruitment Registration: June 23, 2023
Recruitment Registration Closes: July 31, 2023
Fall Recruitment Week: August 18, 2023 – August 27, 2023
Summer Recruitment Event Dates (graphic attached):
Involvement Fair: June 27, 2023
Summer B Block Party: June 28, 2023
Summerfest: July 12, 2023
Find Your Vision Event: July 18, 2023
PNM Connections: July 26, 2023
Learn more information about these events on our Instagram (@fsupanhellenic)

If women are interested in registering for recruitment or learning more information regarding recruitment our website is https://www.floridastateph.com.

If you have any questions or need further information, please do not hesitate to reach out to us. Thank you in advance for your help and support in creating the next generation of sorority women.
In Panhellenic Love,